Real estate law expert Alex Gilanians helps a variety of clients — business owners, entrepreneurs, brokers, developers, agents, contractors, tenants, landlords, title and escrow companies — navigate the complexities of California real estate. Whether it's a residential, commercial or industrial property, our team can guide you through the entire process, from purchase or construction through sale or expansion.
When to seek help from a real estate attorney
Typically, people hire a real estate agent or broker to negotiate the purchase, lease, or sale of a building or parcel of land. When legal questions arise, however, it's important to consult with a real estate lawyer to ensure that your rights and interests are protected, and to avoid the possibility of litigation. Experienced real estate attorney Alex Gilanians can help you with a variety of legal issues, including:
• Contract formation
• Construction
• Foreclosure
• Fraud
• Breach of contract
• Purchase/Sale
• Financing Disputes
• Title issues (including quiet title)
• Landlord/Tenant disputes
• Threatened or pending lawsuits
• Issues or conflicts with the California Department of Real Estate
Our team works with both business owners, as well as real estate professionals, to ensure that all legal requirements are being met in the present, any legal disputes from the past are resolved, and future legal troubles are avoided.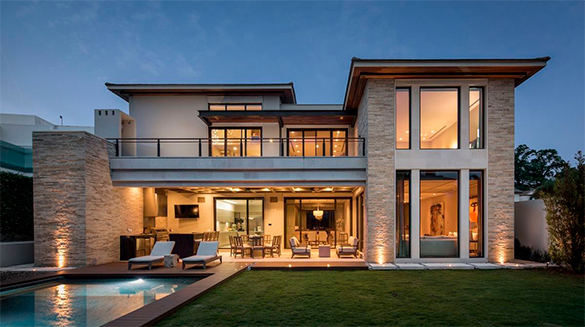 Common issues our real estate attorneys handle
With over 26 years of real estate law experience, Los Angeles lawyer Alex Gilanians can confidently tackle any real estate issue in California. Here are some of the most common real estate problems that can arise.
Breach of contract
Oftentimes, disputes arise between a buyer and seller after the sale or purchase of real estate. This can also happen when a property falls out of escrow, when one party seeks damages against another. Our team will safeguard your rights by crafting the most optimal, efficient legal strategy for your business.
Purchase/Sale/Lease agreements
Our team has extensive experience helping clients — from sole proprietors to large corporations — draft purchase, sale and lease agreements for commercial real estate. We can also help businesses resolve existing lease issues, including property management, subletting, common area maintenance (CAM), exclusive use, and more.
Landlord/Tenant disputes
There are a variety of conflicts that can occur between landlords and tenants, including financial disagreements, eviction issues, repair/maintenance questions, and more. Whether you are a landlord or a tenant — no matter the commercial property size — Alex Gilanians can help you secure a favorable outcome to your dispute.
Fraud/Misrepresentation/Nondisclosure
Sometimes, a buyer or seller may claim fraud or nondisclosure against the other party during, or after, a real estate transaction. Our team can either defend against, or prosecute, any claims of fraud, misrepresentation or nondisclosure that may arise during the purchase and sale of a property in California. Consulting real estate attorney Alex Gilanians before buying or selling a property will minimize the likelihood of these types of claims damaging your real estate deal.
Construction
Our team specializes in all aspects of construction law, including analysis of proposed contract terms and conditions, breaches of contracts, mechanic's liens, construction defects and substandard work claims. Los Angeles construction attorney Alex Gilanians has more than 26 years of experience representing clients in all forms of construction law.
Financing
One of the best ways to avoid real estate financing problems is to consult with a real estate attorney prior to any transaction. Our Los Angeles team will ensure that the terms of your business loans are the most favorable possible.
Unlawful Detainer
Alex Gilanians works with both landlords and tenants who are experiencing failure to pay and subsequent eviction issues. We help clients on both sides navigate the regulations and steps necessary to evict a tenant in California.
Foreclosure
If a real estate loan goes into default, our team can protect your rights and guide you through the entire process. Whether you are a lender or a borrower, Alex Gilanians can also provide valuable advice on how to avoid foreclosure in the first place, through loan modification, short sales, and deeds in lieu of foreclosure, and other legal strategies.
Title
Our team advises real estate clients on all matters pertaining to securing and holding title. In California, the options for holding title to real estate include joint tenants, tenants in common, and community property. Alex Gilanians can also help you resolve clouded and quiet title issues.
Easements
An easement is a legal agreement that allows a party to use the property owned by another. Experienced real estate attorney Alex Gilanians can help your business negotiate easements and easement disputes throughout the state of California.